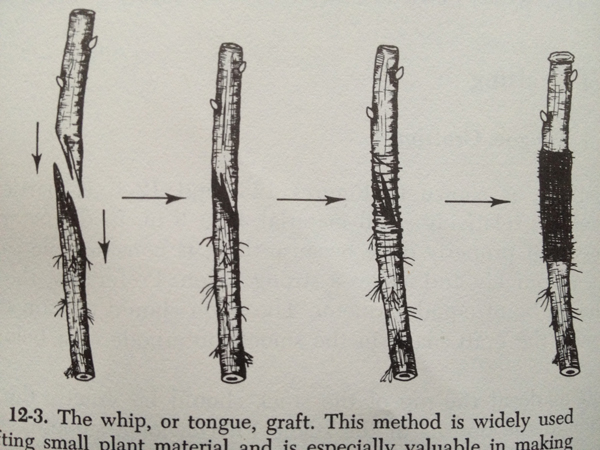 Fruit tree grafting workshop with Jason Ross, Sutherland Nursery
Would you like to learn how to graft a fruit tree (apple or pear) at a hands on workshop?
The workshop is planned for Sunday Sept 1st – 2013 –  from 1-4pm.
Prior to the workshop, participants will receive instructions on how to take cuttings suitable for
grafting. The cuttings need to be taken at the beginning of July, when the trees are fully dormant.
If you don't have a favourite fruit tree to take cuttings, we may be able to help. During the recent
community fruit harvest, we identified some trees with delicious fruit that appear to do very well in
our area, which we would like to graft.
The cost of the workshop is $30 to graft an apple or $40 for a pear. This covers the cost of rootstock,
potting mix, demonstration and tuition from Jason, and venue hire. If you'd really like to come, but
the cost is a barrier, let me know and we will try to sort out something. Venue will be confirmed
once we know we have viable numbers.
Please register by 10 June, supplying the information below to Kristen Bracey (North East Valley Transition Towns 473).
Her contact details are:
473 9535 or 027 779 5481
Payment is required in
advance. Places are limited so register as soon as possible.
Name:
Email:
phone:
Will you bring own cutting (therefore which rootstock do you require)?
Yes Type:
No
Type of cutting you would like supplied: (apple or pear)

Would you like to graft more than one tree? Extra rootstock are $10 per extra apple rootstock (please choose dwarf or standard size) and $20 per pear rootstock. Please include this in your registration payment as we need to order the rootstock.