Taste Nature Gardens & Habitate Nursery collaborate on the development of this exciting Permaculture landscape in Waitati, Otago. Owned by the visionaries Mark & Rayna Dickson, this land is both the home of our Habitate Heritage Fruits Nursery and is also their diverse, integrated and intensive small scale market garden that supplies their Organic Shop, Taste Nature, in High Street, Dunedin.
It is an exciting project where passionate people come together to grow high quality nursery plants, organic vegetables, herbs and fruits. It is a team effort, where innovative growing systems are being constantly discussed and improved.
We grow organically and utilise permaculture design for layout and systems design. Biodynamics is used for soil health. Chickens play a major role, being rotated through the gardens using electronet fencing, to clear and fertilise garden beds.
We have our main nursery products (Berries and berry plants, pip fruit and pip fruit trees) certified as organically grown by Oganic Farm NZ – Producer Number OFNZ – 1035
We hold an Open Day mid March each year, which is advertised on our Articles Page and at Taste Nature. Give us a bell if you would like to be on our mailing list for this.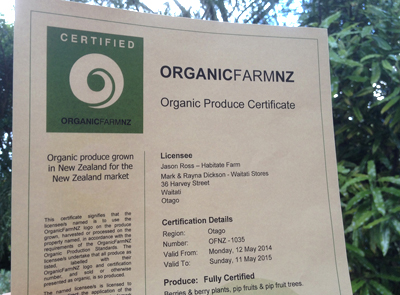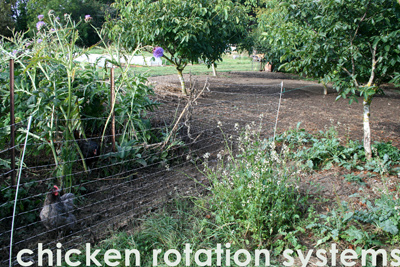 Save